Editorial Letter on Dangers of Reckless Driving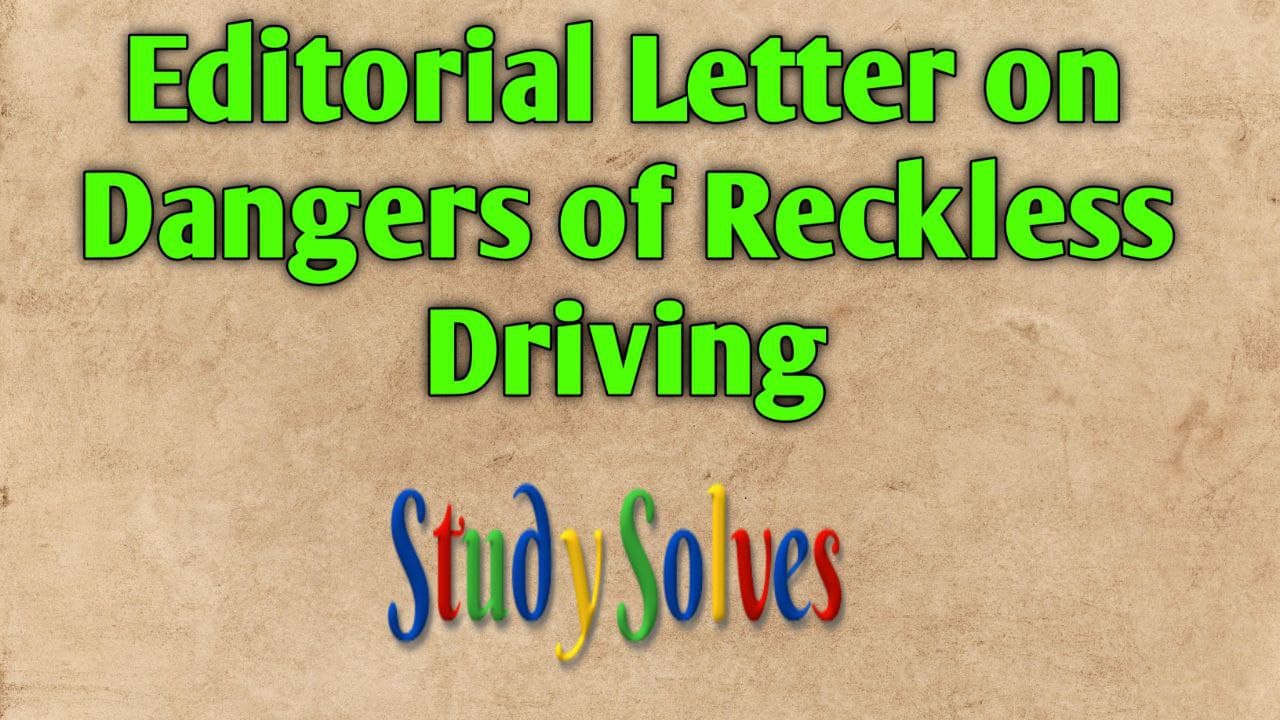 Write a letter to the Editor of an English daily on the danger of reckless driving.
To
The Editor,
The Statesman
Kolkata-700001
                                           [ Sub:   danger of reckless driving ]                                               
Sir,
     Through the columns of your esteemed daily I want to ventilate my concern over dangers of reckless driving.
                     Reckless driving has now become a menace to our daily life. Day by day the toll of accidents due to reckless driving is soaring high. Buses, mini-buses, lorries and other two wheelers are seen playing at top speed during the rush hours. They play to compete and overtake. As a result collision between vehicles are so frequent today. They even do not care for the traffic rules. They think that they are the monarchs of the roads.  As a result, crossing the roads becomes very difficult. With more than one death and four injuries has been reported almost every hour in India. Strict laws must be imposes for this. Regular supervision by police may lessen the problem.
                                I shall, therefore, feel obliged if you kindly publish the above in your esteemed daily with a few to drawing the attention of the proper authorities to this matter.
Yours faithfully,
Suparna Chakraborty
Village-
P.O.-
P.S.-
Dist. –
PIN –
Date:
Read More : How to write Editorial Letter
Read More: Editorial Letter on High Price of Essential Commodities