My School Paragraph Writing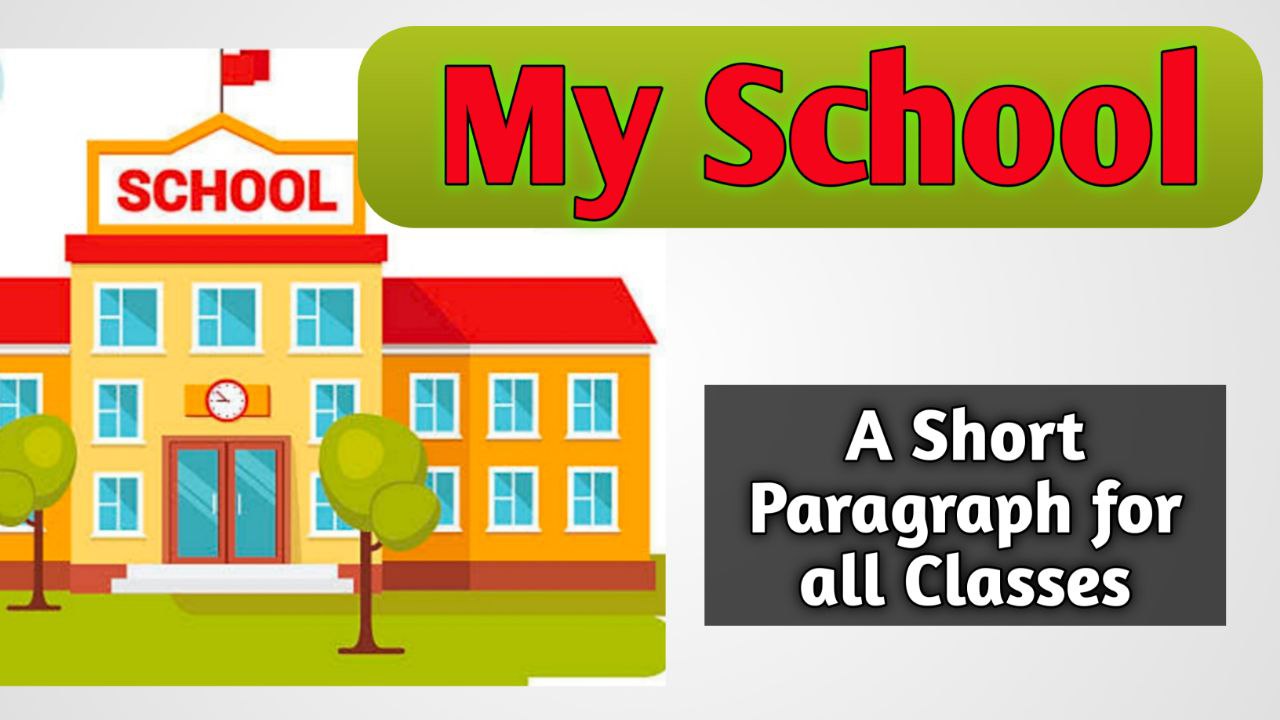 From this Paragraph given below you can write a Paragraph on 'My School' easily from standard I to Class X. You can also download the PDF File clicking the link below.
Dear Students,
Studysolves.com পরীক্ষার প্রস্তুতির সেরা ঠিকানা, নিয়মিত বিনামূল্যে পড়াশোনা করতে এবং নোটস, সাজেশান, প্রশ্ন উত্তর ইত্যাদি স্টাডি ম্যাটেরিয়াল PDF আকারে বিনামূল্যে ডাউনলোড করতে এবং ভিডিও ক্লাস করতে আমাদের ওয়েবসাইট www.studysolves.com ভিজিট করুন।
MY SCHOOL
The name of my school is Baganda High School. It is situated in Hooghly. It is a higher secondary school. It is located 2 km away from my house. The building of our school is very big. It is a two storied building. There are twenty classrooms in our school. There is also a library in our school. There are hundreds of books in our library. We have also a big, beautiful playground. We play cricket, football, Kabadi there. Our school has a nice flower garden. Many flowers Bloom there. There are many coconut trees around our school. There are about 1,000 students read in our school. Our school starts at 11:00 a.m. and closes at 4:30 p.m. The result of our school is good. We have twenty five teachers .They teach us carefully. We respect them much. There is a good relation between the teachers and the students. We are very fond of our school.
"সুতরাং, দেরি না করে এখনই My School PDF টি ডাউনলোড করুন"
Download My School PDF
File Details:-
File Name:- My School PDF
File Format:- PDF
Quality:- High
File Size:- 3 Mb
File Location:- Google Drive
ঘোষণা: বিনামূল্যে আমাদের দেওয়া নোটস, সাজেশান, প্রশ্ন উত্তর ইত্যাদি স্টাডি ম্যাটেরিয়াল PDF এবং ভিডিও ক্লাস ভালো লাগলে, আমাদের এই পোস্টের লিংক আপনার বন্ধুদের ফেসবুক, WhatsApp এ শেয়ার করে তাদের পড়ার সুযোগ করে দিন।