Letter to Editor on Reckless Use of Plastic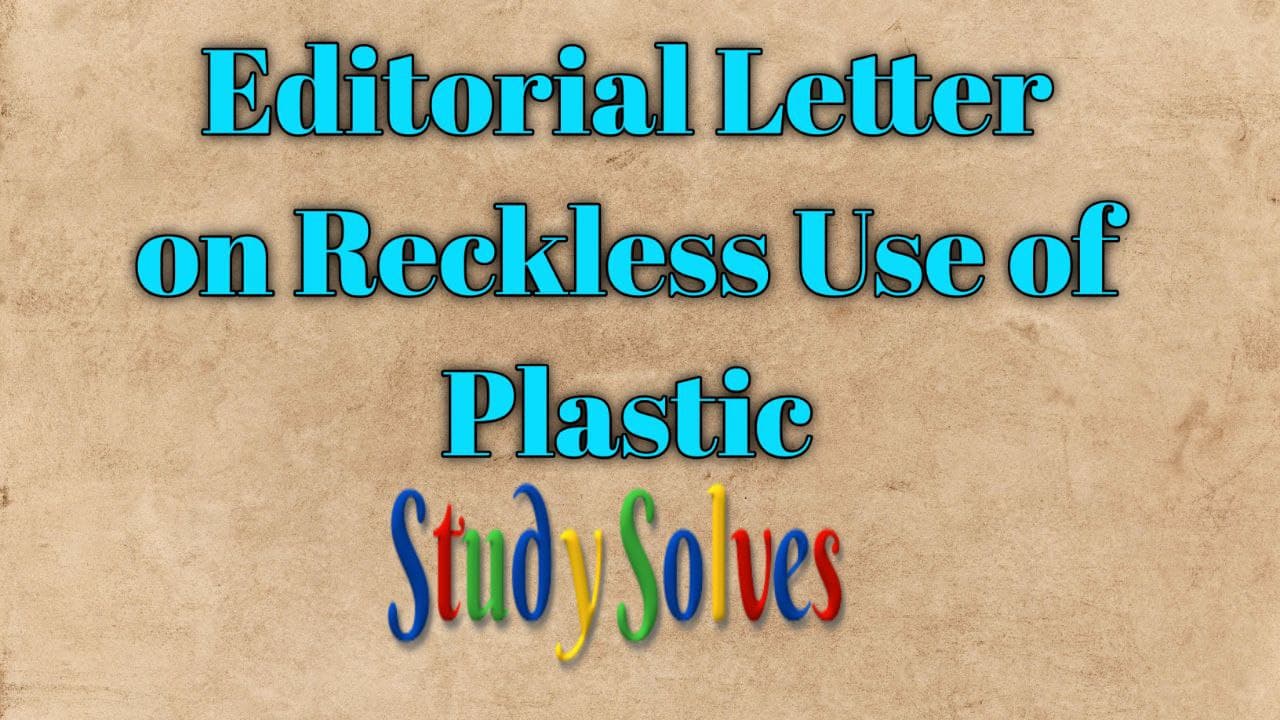 Write a letter to the Editor of an English daily on the reckless use of plastic.
To
The Editor,
The Statesman
Kolkata-700001
[ Sub: Reckless use of plastic ]
Sir,
Through the columns of your esteemed daily I want to ventilate my concern over reckless use of plastic.
The use of plastic carry bags and packing has become a nuisance. These things are used at random because these are handy and portable. Plastic things are also durable and cheap. But these are not eco-friendly. People throw plastic bags, cups, packing recklessly on streets, footpaths, parks or anywhere else. The plastic materials completely close up the drains and sometimes pollute the accumulate water. If burnt the plastic materials produce highly poisonous gas that creates air pollution. The waste plastics are not consumed or destroyed. So these materials pollute the soil also. These materials may cause certain respiratory and skin diseases.
In view of all this I would like to request you to write a strong editorial note so that the Government should take drastic steps to stop this nuisance and threat to life, by any means.
Yours faithfully,
Rajib Chakraborty
Village:
P.O.-
P.S.-
Dist.-
PIN-
Date-
Read More: How to Write Editorial Letter
Read More: Price Hike of Essential commodities
Read More: Danger of Reckless Driving